Conservation at Landscape Scale
Jess Morton
Endangered Habitats League and Endangered Habitats Conservancy
The Endangered Habitats League (EHL) and Endangered Habitats Conservancy (EHC) are the most effective land conservation NGOs in Southern California. Yet few people know that either one exists, even though the results of their work benefit millions of people every year. For members of our CNPS chapter, it can be seen in the series of preserves on the south side of the Palos Verdes Peninsula made possible by EHL's policy work.
Our June speaker, Jess Morton, treasurer for both EHL and EHC, will take us on a tour, historical and visual, to illuminate their work. Sparked by the need to get protection for the California gnatcatcher, what appeared in 1991 to be a simple science-based project has over the last quarter century evolved into a pair of related organizations that are key players in the protection of hundreds of thousands of acres of open space.
Using a tour of EHC's preserves in San Diego County as a case study, Jess will explain how policy (EHL's work) and land management (EHC's work) interact to produce landscape scale conservation that affects us all.
The program will be illustrated by spectacular photos taken by Morton and Evi Meyer, showing the rare plants, wildlife and natural splendors of some of the EHC's many preserves.
LATEST ANNOUNCEMENT
Native Garden Volunteer Day – Community Service Event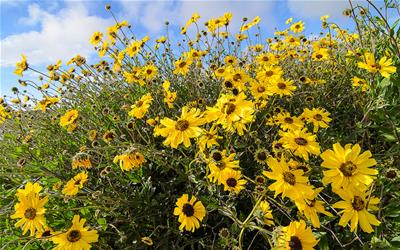 When:
Saturday, April 16th | 10am to 12pm (noon)
Sunday, May 22nd | 10am to 12pm (noon)
Sunday, June 12th | 10am to 12pm (noon)
Sunday, July 17th | 10am to 12pm (noon)
Where:
Point Vicente Garden
31501 Palos Verdes Dr. W.
Rancho Palos Verdes, CA
Come join us for a work day in the native plant garden at the Point Vicente Interpretive Center. Get outdoors by helping with our oceanside garden. Participants learn about native California plants and valuable gardening skills. Ages 14 and older and all skill levels are welcome.
To join us, RSVP to Megan Roy at mroy564@gmail.com two days prior the the event if possible.