Banning Ranch Update
The Coastal Commission is poised to vote on a developer's proposal to build houses, shops, and a hotel at Banning Ranch; the largest privately owned, undeveloped parcel of land in Southern California.
The plan would put nearly 900 houses and condos, a 75-room hotel and about 45,000 square feet of shops on about 90 acres. Currently the 401-acre property sustains an ecosystem that supports everything from burrowing owls to San Diego fairy shrimp to California gnatcatchers.
The Banning Ranch Conservancy hopes to save the property.
Come learn about Banning ranch and why we should protect it and get an update of where the Coastal Commission currently stands on the issue.
Native Garden Volunteer Day – Community Service Event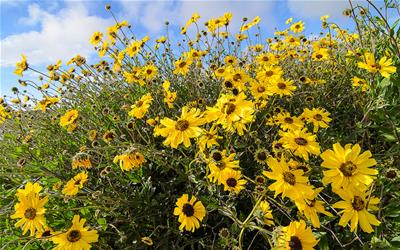 When:
Saturday, April 16th | 10am to 12pm (noon)
Sunday, May 22nd | 10am to 12pm (noon)
Sunday, June 12th | 10am to 12pm (noon)
Sunday, July 17th | 10am to 12pm (noon)
Where:
Point Vicente Garden
31501 Palos Verdes Dr. W.
Rancho Palos Verdes, CA
Come join us for a work day in the native plant garden at the Point Vicente Interpretive Center. Get outdoors by helping with our oceanside garden. Participants learn about native California plants and valuable gardening skills. Ages 14 and older and all skill levels are welcome.
To join us, RSVP to Megan Roy at mroy564@gmail.com two days prior the the event if possible.